Public hearings have begun: Give us your views on the constituency proposals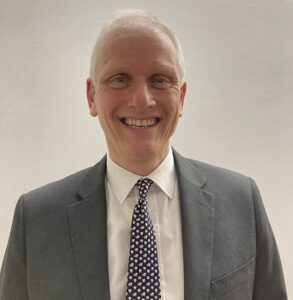 John Feavyour, Lead Assistant Commissioner for the London region
Over the last two days, I've had the opportunity of kickstarting the first of many public hearings held by the Boundary Commission for England (BCE) during its consultation on constituency boundaries. At the Westminster hearing, it has been a real privilege in my role as chair to listen to your feedback on the proposed changes to constituencies in London. 
As Lead Assistant Commissioner for London, it's my job to give independent support and advice to the Boundary Commission as it redraws constituency boundaries. This review will make sure each MP represents roughly the same number of electors – an essential step so that each person's vote holds the same weight. 
We want the boundaries we suggest to represent your local community as best as possible. During the secondary consultation, the Commission is travelling to each region in the country to hear your thoughts on the proposals, which are available to view on the consultation website bcereviews.org.uk. To find your nearest hearing and book your place to speak, go to bit.ly/bcepublichearings. 
I've been very impressed by the representations that have been made at the hearings so far. People have spoken passionately about their local communities, sharing details about their local places of worship or schools, community representatives and the pride they feel for their area. I've heard from many about their strong feelings of belonging. Some describe memories of several generations living in the same constituency, while others who speak have only more recently made an area their home. These insights into local communities are invaluable, and I know this evidence will make a difference to the final proposals. 
I'm looking forward to hearing from more people as I attend the upcoming London hearings at Havering, Ealing, Merton and Bromley. It's just the beginning: next week, other Assistant Commissioners will travel around the country to listen to your views. I encourage you to come along and have your say at a hearing in your region, or tell the Commission your views on the consultation website bcereviews.org.uk before 4 April 2022 – it's your opportunity to shape constituency boundaries in your area.