Halfway through our secondary consultation: Behind the scenes at the public hearings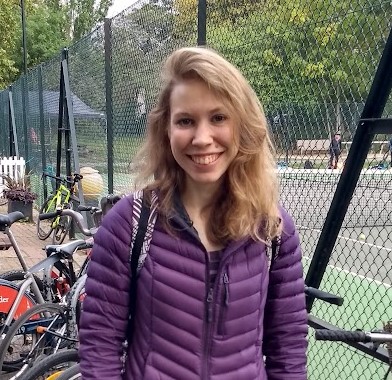 Jo Miles, Review Officer
It's hard to believe we're now already halfway through the secondary consultation. As the Review Officer for the London region, I've found it a rewarding experience being part of the team running the London public hearings over the past three weeks. We've held hearings for the region in Westminster, Havering, Ealing, Merton and lastly Bromley, which finished on Friday. While we've now concluded our London hearings, public hearings in other regions around the country have also been taking place over the last few weeks and these are still ongoing.   
We are still holding hearings in some parts of England and I encourage you to take part. To find out where the hearings are taking place and book your slot to speak, visit the BCE website at bit.ly/bcepublichearings.You also have until 4 April to submit a written response online on our consultation website, bcereviews.org.uk.
Listening to people speak about their local area has provided some real detail, colour and context to their representations. I've heard from a variety of speakers, from local residents and community representatives, to MPs and local councillors. Attending the hearings over the last few weeks has deepened my understanding of the geographical and community ties in parts of London. 
I'm part of the Review team who develop the proposals for new constituencies in our assigned areas. Although I've always had a love for maps, taking up my role at the Commission represented a complete career change for me. I studied music at university, and before joining the BCE team worked in the music and education sectors, including as an assistant editor for three music magazines. My Review Officer role sounded a fascinating combination of geography, numbers, and public consultation, and being able to work on a project that contributes directly to our democratic process in this country was also a big pull. 
The hearings have involved a lot of multitasking, communication and teamwork to bring everything together smoothly. While speakers are giving their representation, I use my region-specific knowledge to zoom in on the map projected on the big screen to demonstrate the areas, streets or local landmarks that people are talking about. I was also the Lead Official at Bromley, which involved taking notes while speakers were talking, keeping track of timings, and communicating with the Assistant Commissioner over running order and logistics. While in different locations for the public hearings, I've also had the opportunity to visit places referenced in representations and get a good insight into local areas. 
I and the other Review Officers are looking forward to hearing from more people over the next few weeks about their thoughts on our constituency boundary proposals. There's still time to register for a hearing to give your feedback in person, or to submit your response online via our consultation website bcereviews.org.uk. I encourage you to get involved – it's your chance to help us make sure your community is represented as best as possible in the new map of constituencies in England.