Behind the scenes at the Boundary Commission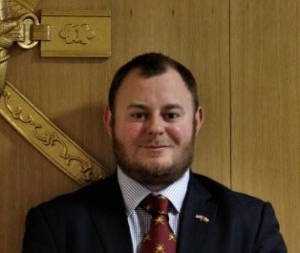 Mark Balfour, Review Officer
It's now over two weeks since we published our initial proposals for new constituencies in England, and our public consultation is well underway. I and the other Review Officers at the Boundary Commission for England have been pouring over your submissions so far. We are currently at a total of just under 7,000 responses so far, which is fantastic – but we want as many people as possible to tell us what you think about our initial proposals. If you haven't yet had a look at the proposed boundary lines and constituency names for your local area, visit our consultation portal bcereviews.org.uk. Enter your postcode to view our interactive map for your area and submit your views before the consultation ends on 2 August.
To propose new boundaries for Parliamentary constituencies, I and my other colleagues in the Review team conduct thorough research into the regions we are assigned. We take into account the physical geography of the area, as well as local government boundaries; we also look into the communities represented in that area and try to reflect these local ties as much as we can in our suggestions – while keeping to the statutory requirement that each constituency must have between 69,724 and 77,062 electors. 
Before joining the Commission, my background was in archaeology. I have always had a strong interest in landscapes and how communities are demarcated. During my research, I used geographic information technology to map out sites, and analyse patterns of settlement or access to resources. I used data extensively from across the UK, and also the Middle East. I have further developed these skills in research and data at the Commission – we even use the same technology to produce our maps. In my role as a Review Officer, it's my interest in communities and where they draw their boundaries which helps drive me to propose boundary lines that not only meet the numerical requirements laid down by law, but are fair and appropriate for the communities involved. Each member of the team has made every effort to reflect local ties in the suggested new map of constituencies, but we know that the local knowledge of the public is invaluable in this process. We want you to tell us whether your area is best represented in the constituencies we have proposed; and if not, how we can improve them. Go to bcereviews.org.uk to view our map and submit your feedback.
This blog is part of a series which aims to illuminate the work going on behind the scenes at the Commission. Keep an eye out on this page to hear from members of the review and corporate teams about their role in the 2023 Boundary Review.